About the Author
---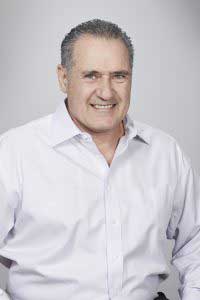 Steven Cangiano began his college career with aspirations of becoming a teacher. These aspirations materialized in the field of podiatric medicine and surgery. Upon graduating Temple University Podiatric Medical College, he completed his surgical residency at the New York College of Podiatric Medicine. He fulfilled his teaching aspirations by becoming an assistant professor of surgery at the age of 27.
In the process of overcoming a serious health challenge, losing over ninety pounds, Steven became enamored with the field of alternative medicine and behavioral change. 18 months later he was lecturing to thousands across the country on complimentary medicine and personal development. Four years and hundreds of seminars later, a disturbing pattern emerged. Very few attendees achieved the results they desired – many did the exact opposite. This was a disturbing and discouraging realization and sent him on a lifelong journey to discover the true secrets to success. Fourteen years of searching brought him to The Ultimate Secret. The insights in this book and other content will redefine the personal development field and is an important step in ending devastating patterns of conflict experienced by individuals and society.
Currently, Steven with his wife Carmen Gonzalez publish five online magazines in the personal development, functional medicine, health technology, and relationship space. Carmen is a world-class entrepreneur with 30-years-experience in the IT industry. They are focused on creating a community of thought leaders, offering digital solutions to health professionals, and promoting innovative foundational products for healthy longevity, detox, and weight loss.
Contact Information
Dr. Steven Cangiano
Office Phone: 770-696-5623
Cell Phone: 201-913-4913
Skype: Steven Cangiano
dr.cangiano@rdt.media
Social Media
LinkedIn
Twitter
Facebook
YouTube
Websites
www.rdt.media
www.relationship-development.com
www.humanity-upgrade.com